"Think long-term – Rich people think long term: They balance their spending on enjoyment today with saving and investing for freedom tomorrow.Poor people think short-term: They live based on immediate gradification." – T Harv Eker
B-Share was introduced by Six Capital.
Contrary to conventional thinking, they believe the opportunity is in the volatility. While the current market volatility represents returns of over 4-5% a month, the better performing investments today seem to only return around 8% per annum. The Six Capital business model is designed to tap into that potential.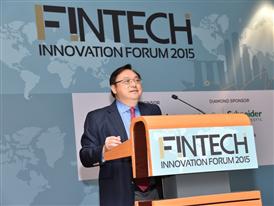 The company promising 18% return annual if you invest into their company for a year, and 15% return per annual of you invest into their company for 6 months.
You can choose to renew or withdraw upon maturity.
Introducing B-Share: A visionary investment
The company response to address the prevailing volatility and uncertainty is B-Share. B-Shares are low-risk alternative investment opportunities that are meant for anyone seeking to augment their portfolio with consistent returns. Structured as an investment JV governed by the Companies Act of Singapore, B-Shares bring simplicity to consistency in the complex world of alternative investments.
Simplicity made consistent – the key features
Consistency of returns: In a volatile and uncertain market, the company believe that nothing is more important than the consistency and reliability of returns, for a period comfortable to the investor.
Capital guaranteed: The company believe keeping your capital investment safe is just as important as growing your returns. With B-Share, your capital is left untouched – never loaned, never invested and never traded.
Liberation and Equality: The company believe in the equality of returns across major currencies, and that investors should be protected from exchange rate fluctuations. B-Shares can be owned in any major currency.
Process
Similar email to  tagg@sixcapital.sg, sherwyn_li@sixcapital.sg and patricksia2004@gmail.com, and mention to them that you would like to take up this offer and they will guide you through. If you would like to know how to get more income using same investment from me, please highlight to them that your referral is Patrick Sia (patricksia2004@gmail.com). Once verified, I will send you more information how you can get more with the same amount of investment.
Disclaimer
Third-party links on this site may direct you to third-party websites that are not affiliated with us. We are not responsible for examining or evaluating the content or accuracy and we do not warrant and will not have any liability or responsibility for any third-party materials or websites, or for any other materials, products, or services of third-parties.
We are not liable for any harm or damages related to the purchase or use of goods, services, resources, content, or any other transactions made in connection with any third-party websites. Please review carefully the third-party's policies and practices and make sure you understand them before you engage in any transaction. Complaints, claims, concerns, or questions regarding third-party products should be directed to the third-party.